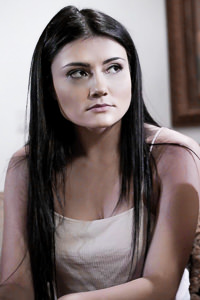 Adria Rae
Details
Height : 5'5"
Weight : 115
Eye Color : Green
Date of Birth : 1996-08-26
Zodiac : Virgo
Hobbies : Normal stuff like laundry, grocery shopping, cleaning and golf.
Twitter : https://twitter.com/adriaraexx
Adria Rae's Biography :
Adria Rae was born in Grand Rapids Michigan. She was raised in a very reserved and conservative environment. She did not come from a religious background but was very promiscuous as a teen. Prior to joining the adult industry, she considered selling life insurance. She was webcamming back home in Michigan and wanting to make a bigger name for herself, so she sought out different porn companies to shoot for. Her favorite movie is The Shining. It was the first movie to truly terrify her as a kid. Adria is a huge fan of the Horror/thriller genre, having always preferred movies with scenarios that could actually occur in real life. Her three top preoccupations when not on set are actually pretty normal stuff like laundry, grocery shopping and cleaning. If she has some free time, she'll try to get out on the golf course, spend time at home with her cat or play video games. She's never been caught doing something "taboo" but is certainly looking forward to the day she does get caught.