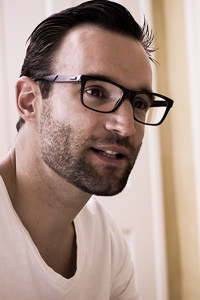 Alex Legend
Details
Eye Color : Brown
Date of Birth : 1990-05-29
Zodiac : Gemini
Hobbies : Playing guitar, skateboarding, hanging out with his buds.
Twitter : https://twitter.com/AlexLegendxXx
Alex Legend's Biography :
Alex Legend, a Gemini, was born and raised in Paris, France. He grew up a loner who listened to music and skateboarded as much as he could. Prior to getting into the industry, he and his friends had a band. They would hang out, drink beer and jam as often as they could. He was so fond of playing guitar that he would skateboard home from school at lunch in order to get in some additional practice time. Being a fan of porn prior to entering the industry, he felt the transition from fan to performer was quite seamless. Some of his favorite movies include the Mad Max franchise. He particularly enjoyed the last one they put out called Mad Max: Fury Road. His real-life girlfriend, Penny Pax, was the one who convinced him to have a go in the porn industry. He gave it a shot and never looked back. His favorite hobbies off the set include writing and producing music, going to shows, hiking with Penny and the dogs, working out, and watching hockey, particularly his favorite team: the L.A. Kings.