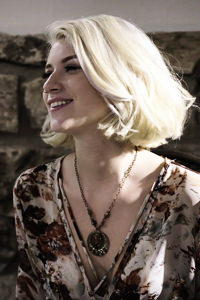 Arya Fae
Details
Height : 5'3"
Weight : 115
Eye Color : Hazel
Date of Birth : 1995-06-25
Zodiac : Cancer
Hobbies : Spinning fire, dancing, and music festivals
Twitter : https://twitter.com/@arya_fae
Arya Fae's Biography :
Arya Fae, a Cancer, was born and raised in Nashville, Tennessee. She came from a religious background which could have contributed to her feeling trapped and isolated growing up. She lost her virginity to her first love when they were at his house. Her wildest non-sexual encounters include smoking DMT, meeting the love of her life and a car accident. Prior to her work in the adult industry, she was a fire spinner. After seeing her friend Lily Ivy working in the industry she asked her how she could get in and weeks later she was filming her first scene. Her favorite movie is Super Troopers. She likes horror/thriller movies because they get her adrenaline going. Her top three preoccupations outside the industry are: managing her money, enjoying life, and trying not to fucking die. She describes shooting a scene for PureTaboo as amazing, and intense. It was everything she wanted it to be and more. She believes the Pure Taboo content will open the minds of its viewers to what she calls" such real and raw film." She's never been caught doing anything taboo, not yet anyway.