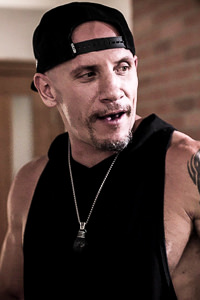 Domenic Kane
Details
Height : 6'0"
Weight : 200
Eye Color : Hazel
Date of Birth : 1977-08-08
Zodiac : Leo
Hobbies : Acting, Boxing, Basketball, Football, Weightlifting, Philosophy
Twitter : https://twitter.com/DomenicKane
Domenic Kane's Biography :
Domenic Kane was born in Boston Massachusetts. He says growing up there was educational. He got his start in the business through a friend. She was a working as an adult actress who thought he'd have a lucrative career in this business. His favorite movie is Goodfellas. His top three preoccupations when he's not on set are studying philosophy, looking out for his friends and family and going to the gym. He describes shooting a scene for PureTaboo as an amazing experience adding that he believes Pure Taboo is the best company to work for and they are everything he always wanted to see in adult production.