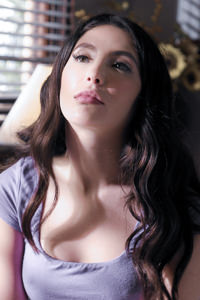 Jane Wilde
Details
Height : 5'0"
Weight : 95
Eye Color : Hazel
Date of Birth : 1998-09-23
Zodiac : Libra
Hobbies : Writing, swimming, and relaxing to the fullest.
Twitter : https://twitter.com/janewildexxx
Jane Wilde's Biography :
Jane Wilde was born in Queens, NYC, and grew up as a religious Jew, enjoying a rather quiet and uneventful life. At least, on the surface, for she's always been a curious girl with an insatiable hunger for something more. Jane originally wanted to pursue acting as a career, but decided to spice things up along the way. She tested the water and became a webcam girl, which fueled her passion for the adult industry. Once being a webcam girl lost its appeal, Jane explored the industry further and started performing in January 2018. She hasn't looked back since! She sees PureTaboo as a safe place for people to break down their personal barriers and explore their deepest desires. She loves getting into the heads of her characters, passionate about relating to them so that she can give each performance her all. When she's not filming, she makes her family and friends her top priority, although she never forgets to take care of herself as well. She enjoys intense movies with grittier themes and strong female leads, but avoids horror movies since she doesn't get a kick out of being scared like die-hard fans of the genre.