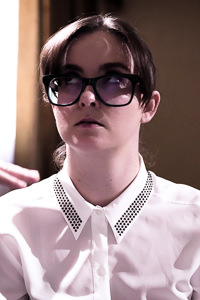 Jay Taylor
Details
Height : 5'8"
Weight : 140
Eye Color : Blue
Date of Birth : 1991-06-29
Zodiac : Cancer
Hobbies : I love horses, love movies, like video games when I have time. I get obsessed with tv shows.
Twitter : https://twitter.com/yippieskip
Jay Taylor's Biography :
Jay Taylor was born in Sacramento, California and is a Cancer. She grew up in what she describes as a very horse-centric neighborhood where she partook in daily riding. She did not come from a religious background. Growing up she wanted to know everything she could about sex as to better educate her friends. She liked giving head but would laugh if someone asked her for anything beyond that. Regarding some of her wildest non-sexual encounters she describes the first time she saw the band, Mindless Self Indulgence, and asked the singer, Jimmy Urine, how old he was and he responded, "too old to be sleeping with the likes of you, little one." She was 14 and almost fell over. She also describes the experience of feeding giraffes as pretty cool. Prior to joining the adult industry, she wanted to be wanted to be a sex therapist. She had a friend who did trans cam shows and made a lot of money, so he was able to convince her to try it. After making $400 her first night she was hooked. She eventually grew tired of camming and sent in an application to Kink.com. They flew her out for her first scene, which consisted of very intense bondage and BDSM. She did a year of fetish and girl/girl before she started doing boy/girl scenes. Her favorite movie is one she describes she can turn on anytime, regardless if there are commercials or if it's almost finished. For her, that movie is National Treasure. She loves Nicolas Cage and I just think it's fantastic and fun. She's very picky when it comes to the horror/thriller genre explaining she doesn't enjoy them when it's just done for shock value. She does like aliens and monsters and a good list of examples that she enjoyed are films like The Descent, The Fourth Kind, Knowing, TrollHunter and Cloverfield. Her top preoccupations in life when she's not on set are managing around 50 clip stores for different performers and companies, and the day to day on that is pretty all-consuming. Hanging out with her horses, watching movies and Tv. She describes her experience of shooting a scene for PureTaboo as a dream come true. She feels like she can bare her soul on camera and it's not just about showing her tits to the audience. To her, the work feels serious and as a result, give her the opportunity to feel vulnerable and let her mask come off adding that there isn't another company she feels comfortable doing that for. Asked how she felt the nature of Pure Taboo will affect society she responds that she doesn't think PT is like regular porn that a person gets off on. She feels that the scenes are like short films with sex under the guise of pornography which is a very interesting medium. She's watched a few scenes in their entirety and found the sex to be hot, but the story and undertones are what stuck in her head and made her squirm. She describes it as being exciting in the same way car crashes and horror movies are exciting. Your morbid curiosity prevents you from looking away, and your arousal just makes you feel weird. Asked if she's ever been caught doing something taboo she confesses that her boyfriend's mom caught them on the washing machine once. She's also been caught masturbating loads of times, and her parents have a history of reading her journals, cleaning her room and putting her vibrators away.