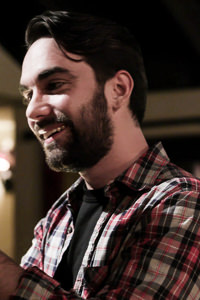 Logan Pierce
Details
Height : 5'7"
Weight : 140
Eye Color : Brown
Date of Birth : 1990-10-17
Zodiac : Libra
Hobbies : Writing, reading, watching movies, hiking, biking, going out to eat
Twitter : https://twitter.com/whoislogan
Logan Pierce's Biography :
Logan was born in Philadelphia. He grew up in a blue-collar working-class suburbia. He was raised Catholic but renounced his faith after receiving confirmation. Asked if he was a prude or promiscuous as a teen, he replied that he developed a reputation for being promiscuous after being the first of his peers to receive a BJ and lose his virginity. Prior to joining the adult industry, he wanted to be a filmmaker, specifically a screenwriter. He got his start in the business by doing research regarding production companies and talent agents. He sent out a few emails to agencies offering his services. Eventually, one agency got back to him and offered him a gig and it all sort of snowballed from there. His favorite movies are The King of Comedy, Dazed and Confused, Boogie Nights, The Crow, Point Break, Taxi Driver, Heat. He's also a big fan of the horror genre. When he's not filming on set, his hobbies include: writing, watching/discussing film and trying new restaurants. He describes his experience shooting for Pure Taboo as great. He and his co stars were given a lot of free range to develop their characters as they saw fit. Regarding how Pure Taboo will affect society, he believes that society already has a vendetta against porn for exploring what he describes as 'dark territory'. He's confident that pure taboo will scare and offend a lot of people. Asked if he's ever been caught doing something taboo, he replied that he's been caught biting his toenails which he adds is a pretty compromising position to be found in and one that isn't easily explained.