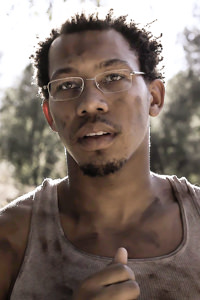 Ricky Johnson
Details
Height : 6'1"
Weight : 180
Eye Color : Hazel
Date of Birth : 1992-01-29
Zodiac : Aquarius
Hobbies : Gym, running track and field and reading.
Twitter : https://twitter.com/@yearofthericky
Ricky Johnson's Biography :
Growing up, Rick got really into academics the first two years of high school. He went and tried out for track and field. Not liking it at first, he ended up being fairly decent at the sport and it grew into a passion. His coach at the time took him under his wing and helped him out a lot. Rick was born and raised in Inglewood, CA. He's an Aquarius. The neighborhood he grew up in was so dangerous that he wasn't able to go outside. He was raised Baptist but is not religious. He lost his virginity at 14. He was very insecure and felt ugly all the time as a teenager. Once, his girl really liked him and told him she wanted to have sex with him. He was so happy that someone was giving him the time of day. He became very promiscuous as a teen, which is probably why none of his friends are surprised that he does porn as an adult. Before his career in the adult industry, he ran track & field at Long Beach State University. He got his start in porn by sending off some photos to OC Modeling, who immediately signed him. While not being able to select a favorite movie, he did say that he loves the horror/thriller genre. When Ricky's not filming, he spends time at the gym, runs track and field, and expands his mind with books. He felt that shooting a scene for Pure Taboo was amazing and found the environment very comfortable. Everyone on set was professional and accommodating. He feels Pure Taboo will affect its viewers in a positive light as people will probably love it but won't voice their enthusiasm out loud.